The Masters starts this week. For RT's direct mail production department, The Masters is a time to reminisce about loblollies.
A few years ago, we had the pleasure of creating an invitation to the tournament for AT&T to send to some very special customers. The creative team came up with an amazing idea that pushed the boundaries of what's possible in production. Enter: the loblollies.
The invitation was a dimensional direct mail piece delivered to each high-level executive in a hand-stained pine box branded with The Masters logo and containing a loblolly pine branch. Click here to scroll through pictures of the piece.
For those of you who aren't golf fans, the Augusta National Golf Club has a well-known loblolly pine tree on hole 17. This tree is famous for being a major headache for our 34th U.S. President, Dwight D. Eisenhower. He got so tired of hitting that tree with errant shots approximately 210 yards off the green that he fought to have it cut down. It wasn't. But the story lives on. Our creative concept was built around this lore.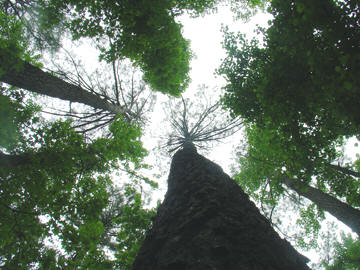 In production, we knew we couldn't fake it. It had to be authentic. And it had to contain a fresh, live clipping from a loblolly. Here are some of the "making of" details we reminisce about:
- Sourcing a craftsman to build the pine boxes, hand-stain them and brand the logo.
- Calling pine tree farms all across the South. We finally found an enthusiastic small business owner in Arkansas up for the challenge. He had his workers scale the giant trees, clip off a few hundred branches to our Art Director's size and liking and ship them overnight to St. Louis every week for three months.
- Getting our local production vendor to agree to handle these living things with special care. They put a loblolly-filled locked refrigerator in the production plant and assigned a team member to lovingly turn and spritz the plants daily. The fridge was key because we couldn't exactly put the clippings in with everybody's lunch and have them arrive to VIPs smelling like a ham sandwich.
When you look at a project like this one, you realize that outstanding execution is heavily reliant on resourcefulness and commitment - matching the right people for each and every project, working the problem until you find a solution. When it all comes together, it is a thing of beauty. And it often looks effortless, but it's a lot of hard work. Climbing trees to get loblolly clippings was worth it. The piece was successful. And the making of it has become a legend at Rodgers Townsend.